14 Feb, 2022
A glorious journey of 15 years in machine component manufacturing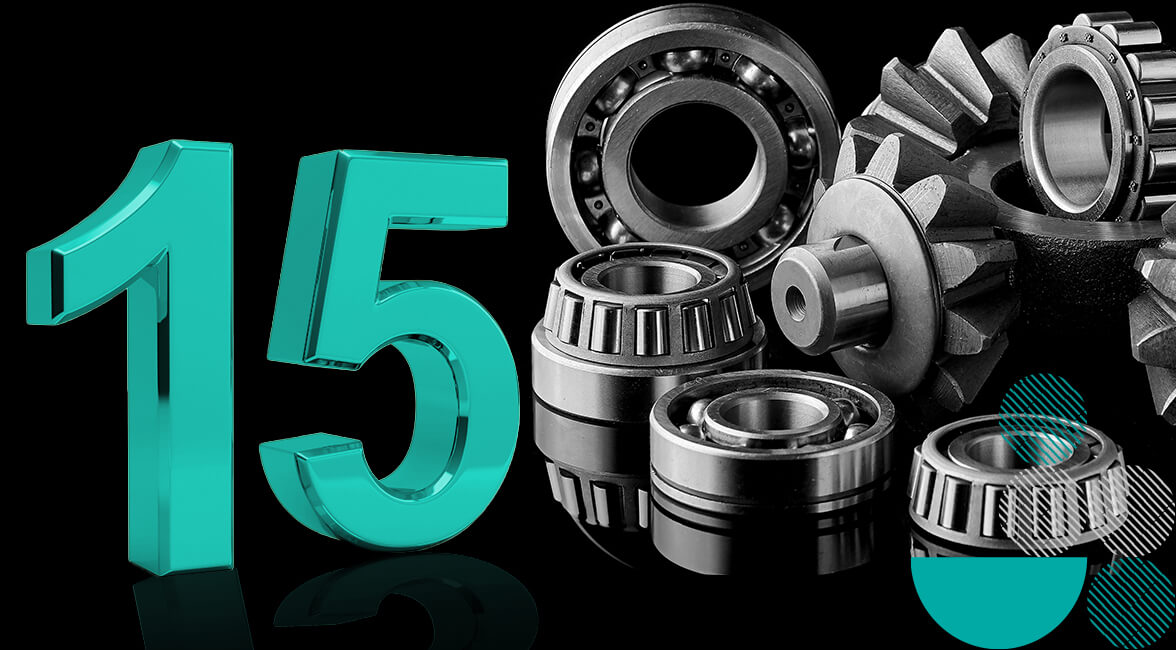 The beginning of our story
It was the year 1995 when Mr Shardul Patel completed his B.E Mechanical from Gujarat University and flew to the UK for M.S Mechatronics. While pursuing M.S, he started his professional career as a researcher assistant. As an engineer, he worked with multiple companies till the 2000s. Being a mechanical researcher and learner he closely observed the machine components and their requirements in the market for years. He found out that in spite of having such a huge demand the service providers are fewer. In order to fulfil this gap, Mr Patel's new journey began.
When you obtain knowledge and experience, you always look forward to applying it to fundamental skills. Identifying the loophole in the market is always considered to be the idea of creation & innovation. With this in mind, Schilthorn was formed. The purpose was to fulfil the demand for manufacturing and engineering services.
Before starting Schilthorn, we had similar concerns as any other person whether the tough marketing conditions in the 21st century will be harder for business survival. However, the fierce business competition has never put us in discomfort, it has rather helped us in delivering precision.
This question is often posed to a lot of entrepreneurs, sportspersons and celebrities And have we've all seen faces lit up with pride and happiness when somebody tells their success story. We feel the same emotions when we look back at our 15 year long, magnificent journey. But it's not just one person who made this possible. Without the trust of our co-founders, employees and clients, it would have been near impossible to sustain and grow. And as a result of our passion for precision and our insistence on upholding our values, our ambition to become one of the best manufacturing and engineering service provider is now taking a new turn.
Values that we swear by
Our founder believed that a company's values define its identity. That's why all our employees take pride in working towards a common goal. From top-level management to new joinees, everyone reinforces the company's core values. They guide our day-to-day decisions as well as shape who we are in the long run.
Innovative Leadership – We encourage innovative leadership. Our leaders are always engaging and promoting employees to sharpen their skills. An increase in productivity, implementation of innovative ideas and critical thinking scales up Scilthorn's objectives.
Environmental Consciousness – Being a service provider of machines, it is very much important to think green. We foster an eco-friendly and healthy environment. From placing plants within the workplace to being a part of any green campaign activities.
Cost-Effectiveness and Quality Assurance – We unflinchingly stand by our promise to deliver the best material at the best cost. We never compromise our service and quality because meeting and exceeding our customer's expectations is very important to us.
Team Synergy – We believe that the chemistry of teamwork collectively shapes the success of Schilthron. We share a common interest and maintain healthy relationships, common values, and honesty at our workplace.
Over the years, these values combined with our principles have shone a guiding light for us to shape our future, along the footsteps of our esteemed founder.
Ethical principles that set us apart
In the Indian industry, the engineering sector has a large hold. And an industry like engineering requires the exact amount of perfection it needs. That why, just like machines, our adherence to our principles is precise and reliable. Because we believe that when it comes to machines that contribute to productivity, there is no scope for compromising on principles. Giving a chance to compromise can never justify the objective of the machines and their engineering.
Offering precision and innovation that optimizes businesses.
Understand business requirements and give perfect solutions.
Enhance productivity by providing excellence, uninterruptedly.
Last but not the least, we cater to the quality that strengthens your performance thoroughly.
Our team of trained professionals deliver sheer accuracy in manufacturing machines and their components at all times, as a result of these.
Speardeading innovation in the industry
Committing to our principles and keeping up our values does not mean that we are not open to change. At Schilthron, we believe in doing whatever it takes to ensure that our clients grow. That's why we inculcate innovation, adaptation and optimisation of all our offerings with every project we undertake. A few encapsulations of our projects in-depth and understanding when taking on a new role –
The Challenge – Our client's requirement was products developed from special grade aluminium and no compromise on quality. The parts were required for application in space, precise tolerance and adherence to complex domestic features and dimensions were a must.

Our process – Firstly, we planned the manufacturing process, including multi-axis machining and the use of a turn-mill.
We prepared the failure modes and effects analysis (FMEA) of the process and control plan to make a first-time-right product.
Then, we developed jigs and fixtures to manufacture various complex geometric features.
We also conducted trials on prototypes to make sure that specific features and the tolerance adhered to the requirements.
In a nutshell, we produced 72 horns for inflight use, which were thoughtfully manufactured for space application.
The Challenge – Due to concerns regarding proper quality and regular supply, our UK-based client wanted to switch from their previous supplier based in China & wanted a domestic supplier who could provide them with quality products at value pricing.

Our process – We started by properly defining the manufacturing process and the control plan to produce precision machined electrodes from bronze rods.
Next, we prepared a special purpose jig for the application on non-conductive coating.
Moreover, we used a UV based coating material to inspect the coating under UV light.
Finally, the electrode was verified for end application by the OEM.
In a nutshell, 3 million electrodes were supplied to different parts of the world, including China.
Due to our continuous efforts to improve the quality of the machining and coating process, we have been the sole supplier for some of our clients for more than 10 years.
Capabilities that make precision available
In order to offer our esteemed clients the best possible service, we work constantly work to develop a wide range of capabilities.
Manufacturing Processes – Our manufacturing processes include precision machining, forging, surface treatment, welding and fabrication
Machines – A list of equipment that assists us to achieve our promise of perfection are Automatic Lathe THU, SPM Automates, Thread Rolling machine, Polishing machine, HASS make Vertical Milling Centers, HASS make Horizontal Milling Centers, Forging presses, Turmils, Lathe machines, Drilling machines, Slotting machines, and many more.
Measurement capabilities – With the latest advancement in hardware, we can measure small and large parts with accuracy.
CAD-CAM Capabilities – Schilthorn's advanced CAD/CAM capabilities enable us to manufacture custom prototypes and parts based on all industry-standard 3D renderings.
Shipping and Export – We consistently meet our customer's deadlines and are fully equipped to meet any specific packaging requirements. Be it a domestic or international shipment, our experienced staff and all our resources get your cargo safely to the destination.
Materials we work with – Schilthorn knows how important it is to select the right kind of machine for processing materials. As a result of our vast experience and expertise, we can machine exotic materials as well as materials that are commonplace in the industries we serve.
Tolerance we work with – Every project that we enter, at our state-of-art facility, has precision and accuracy as the primary characteristics. Our quality has made our name a touchstone that is referred to specifically in high precision machining for HVAC, Space, Automobile and Aerospace parts.
Sectors we enrich
For the versatile needs of different sectors, Schilthorn Precision Engineering manufacturers a comprehensive range of high precision components. Our client's trust makes it possible for us to expand our collection of abilities and skills. We leverage our precision machinery team's skills to the highest potential in order to help our clients in meeting their goals. For each specific sector, we have different manufacturing and engineering solutions. The sectors that we serve are –
Space & Aerospace
HVAC
Automobile
CPVC Fittings
Fittings & Fasteners
Oil & Gas
The quality promise by Schilthorn
Our state-of-art precision machining equipment, operational processes, comprehensive inspection devices, built-in quality checkpoints and no-compromise quality control systems assist us to improve our quality standards at low costs, maximising our manufacturing efficiency and solutions. And leave no stone unturned when it comes to quality assurance.
Looking forward
The ideation and its implementation to begin Schilthron are to maintain integrity as per market standards. As a machine component manufacturer, we understand the various needs of the consumers. We have a set of objectives beyond and best for the company as well as for the clients. Our mission is clearly defined to deliver precision and innovation. The importance of the quality of components cannot be overstated enough, hence, no compromise.