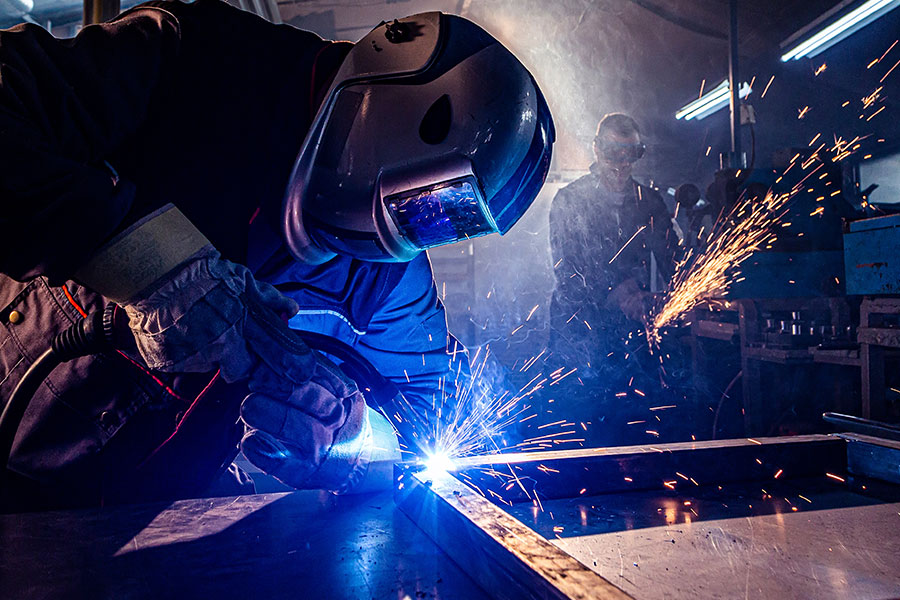 Welding and Fabrication
The versatility that comes from our expansive facility and extensive machining, welding, fabrication, and assembly capabilities make us a promising resource. From prefabrication to finishing, we are a preferred partner for customers who choose us for their every requirement. Our fabrication capabilities are equipped to undertake your fabrication project from end-to-end. This eliminates the need to subcontract your work to other companies, and thus reducing the strain on budget and assuring shorter timelines.
Our experienced technicians work closely with your team in order to get the best possible idea of how each component should be welded and fabricated. This ensures the ideal fit and function for your unique application. And our in-house qualified welders and inspectors closely monitor each stage of a project, making sure that each part of your requirement is met with precision and attention to detail.
We can assist you with different types of welding, such as:
FCA Welding
MIG Welding
TIG Welding
Spot & Stud Welding
FCA Welding
MIG Welding
TIG Welding
Spot & Stud Welding
In addition to welding services we also offer a range of fabrication services for metal fabrication designs. Using raw materials such as sheet metal, bar stock, tubing, or metal plate, we can provide custom metal fabrication. For more than a decade, we have been delivering the highest quality services to customers, for their metal fabrication needs.
Precisely engineered products
Range of welding & fabrication options
Specialised NDT testing