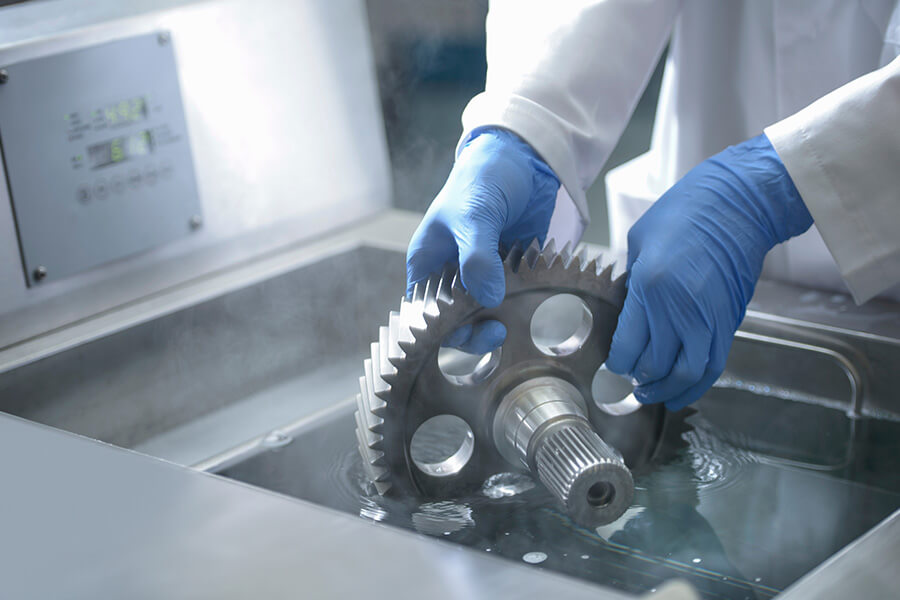 Surface Treatment
Our metal surface treatment improves performance and enables businesses to add value and grow their profitability. We ensure that customer material specifications meet the desired level of performance by offering multiple surface heat treatment options.
Our products are developed for cleaning, corrosion protection, sealing, improved paint adhesion and they facilitate the formation and treatment of metals. Moreover, our technologies allow surface preparation during manufacturing and assembly, as well as pre-treatment prior to anodising, electroplating, galvanising, painting and powder coating, along with the removal of surface coatings and deposits prior to reprocessing.
We have the ability to manufacture the product as well as add coat or finish to the parts. This nuanced expertise enables us to effectively execute highly specialised plating techniques that are beyond the scope of most of our competitors.
Schilthorn's comprehensive product portfolio adds technical and commercial benefits to a number of surface treatment applications that include:
Sand & Ceramic Blasting
Anodising and Aluminium Anodising (As per mill standards)
Electro Plating
Chemical Treatment process such as Cleaning, Pickling & Etching
Hot Dipping & Thermal Spraying
Conformal coatings for customised products
By choosing us, you can leverage our decades of experience that we have gained through the most diverse industries, sectors, and markets. For every project that we undertake, we specifically analyse your process to develop an ideal and efficient technical solution that perfectly meets your requirements.
Improve corrosion resistance
Wear & Tear Resistance
Better Surface Finish
Increase Life Expectancy