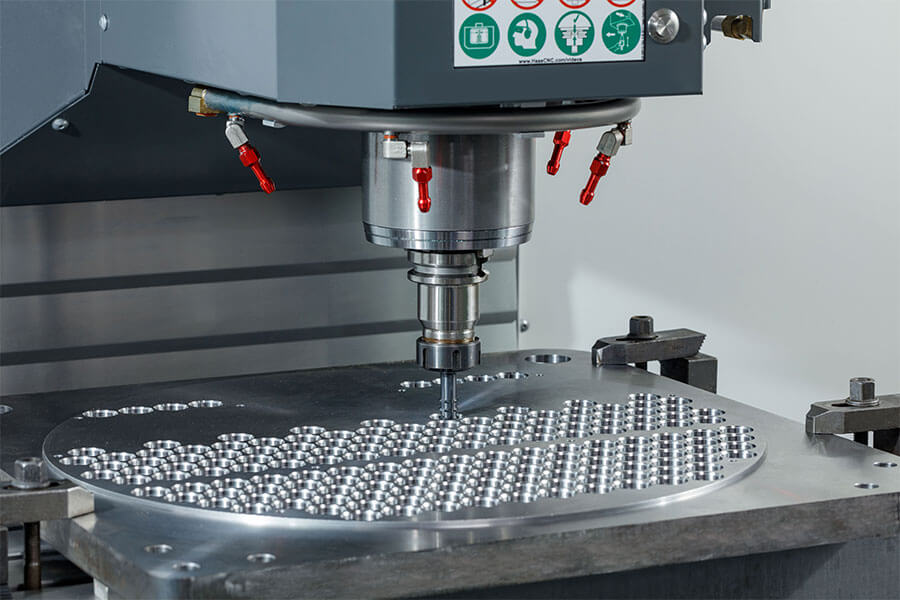 Precision Machining
At Schilthorn, we pride ourselves on our precision machining abilities to create premium quality CNC milled, turned and finished parts in standard and exotic materials. Our batch sizes range from 1 to 2000 components. We offer unrivalled capabilities in the domain of multi-axis machining. Our full-service machine shop is capable of supplying various quantities, from prototype to production, using our CNC machining abilities.
We utilise the most modern machining technologies coupled with the latest innovations in CNC multifunctional turning centres, vertical machining centres, programming software, and tooling. This allows us to optimise the quality of products, increase production, and deliver to our customers with exceptional results.
For every project that we undertake, we provide complete precision and engineering solutions, from the customer's ideas, drawings, sample products, to manufacturing quality precision components. Our specialist engineers have extensive experience of operating a wide range of equipment and dealing with the intricacies that come along with it.
All job route routers, materials, outside services, and inspection procedures are 100% traceable. They are tracked throughout the entire machining process, thus leading us to supply the highest quality precision machined parts on time, every time.
The services that we supply include
Vertical Milling Centres
Horizontal Milling Centres
2 Axis Precision Turning Centres
Turnmills (Y axis)
Automatic Bar Feeder System
Live Tooling
WPS Probing System
Precision Machining
Functional prototype manufacturing
Zero error process
Flexible production volume