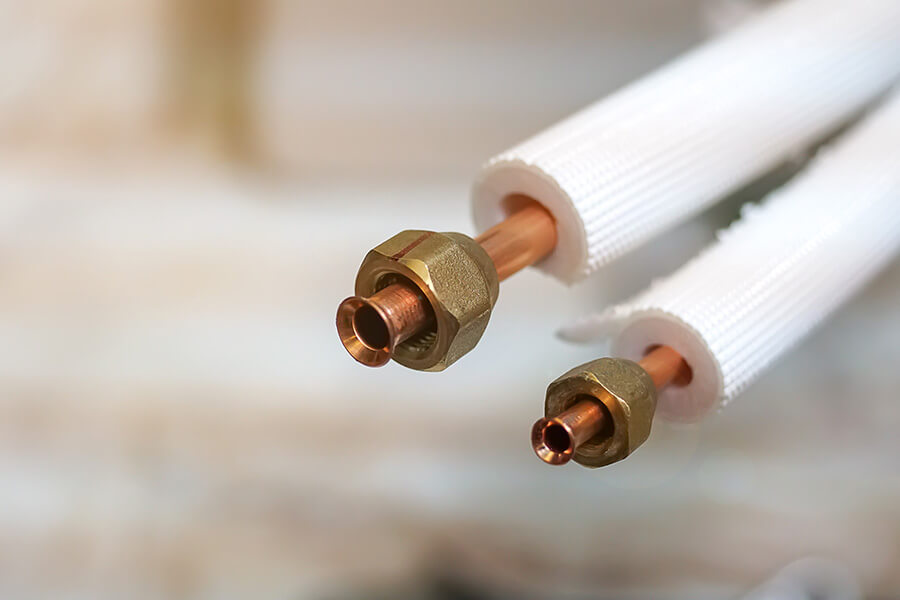 Brass Connectors For HVAC
Schilthorn has manufactured and supplied millions of components and assemblies for HVAC over a decade for some of the largest OEM manufacturers in the world. We have built a trust as the leading supplier of cost-effective high precision parts to the HVAC industry.
Schilthorn has been consistent in investing in the state of the art equipment and engineering resources to manufacture brass components like 45o Flared Brass Connectors and Distributors. These brass components are made from high quality extruded brass, machined on CNC equipment which guarantees precision. Our quality levels are maintained with industry standards such as ISO 9001.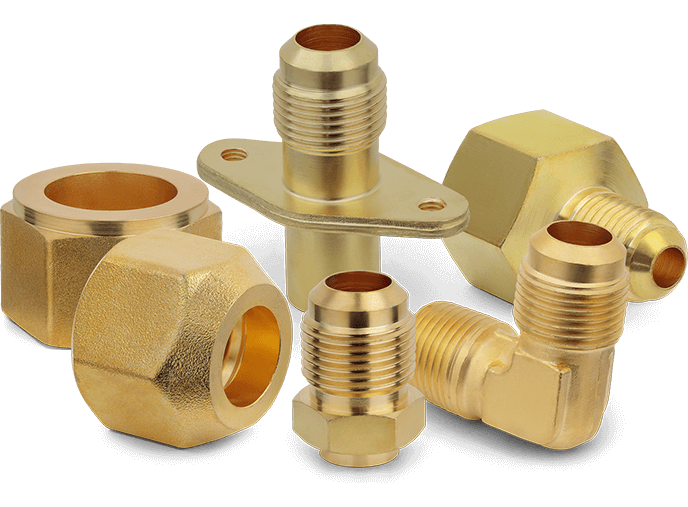 45o Flared Brass Connectors
The range of our 45o Flared Brass Connectors includes nuts, union, elbows, tees and adapters. These connectors are manufactured from brass forgings or extruded brass rods and are machined on CNC equipment. We ensure smooth interior finish which provides unrestricted flow and reduced pressure drop.
Our 45o Flared Brass Fittings and Brass Flanges are industry standard and preferred by some of the largest OEM manufacturers in the world.
Features
Sizes Available: 1/4″"FLX1/4″", 3/8″"FLX3/8, 1/2″"FLX1/2″", 5/8″"FLX5/8″", 7/8″", 3/4″""
We use high quality Brass that conforms to standards of – BS-218 & IS-319, C 3606
Tested on 600 PSI pressure eliminating the possibility of seepage by porosity
In conformance with Refrigerant:- R-22, R-134A, R-410A and R-407C
Smooth interior finish provides unrestricted flow and reduced pressure drop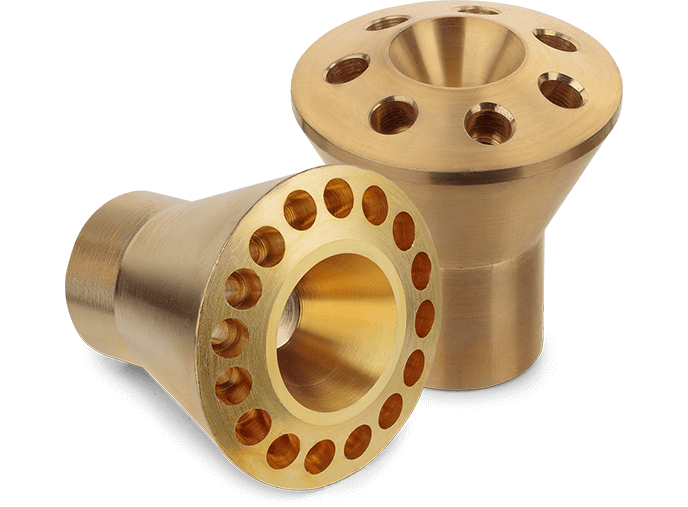 Brass Distributors
Brass Distributors are produced with first-rate quality extruded brass rods using hot forging and precision machining. Our wide range of liquid distributors are available with 2 to 24 holes for different dimensions to cover different HVAC customer demands. Evenly distributed and precisely drilled holes in our distributors ensure a uniform distribution of refrigerant to each evaporator section. The brass distributors we manufacture are applicable to refrigerants R22, R134a, R404A, R407C, R507, & R410A.
Features
Range from 2 way to 16 way distributor
We use high quality Brass that conforms to standards of – BS-218 & IS-319, C 3606
Tested on 600 PSI pressure eliminating the possibility of seepage by porosity
In conformance with Refrigerant:- R-22, R-134A, R-410A and R-407C
Materials we work with
| Material | Grade |
| --- | --- |
| Brass | CuZn39Pb3, CuSn7ZnPb-C, 3604 |
HVAC
Refrigeration