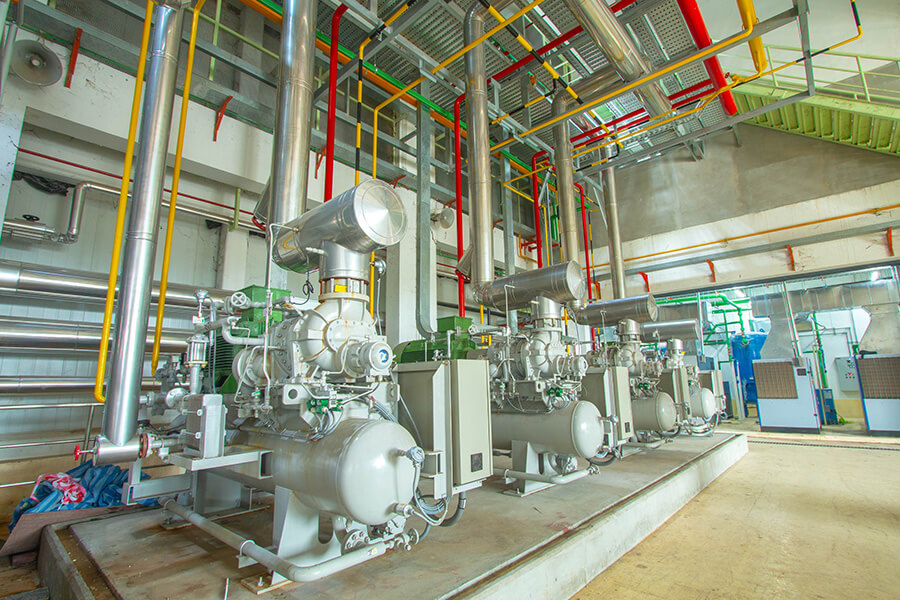 Fabricated Components For Heat Exchanger Chillers
Schilthorn Precision Engineering manufactures custom-designed fabricated components for Heat exchangers of chillers. We serve diverse industries with a broad range of components used in Refrigeration, Cryogenics, & Process Industry chillers.
The infrastructure capabilities we possess like laser Cutting, Welding and Precision Machining ensure that we deliver the components with the exact specifications required by the client. We follow strict quality procedures before the parts are dispatched from the premises to achieve the level of satisfaction expected by the client.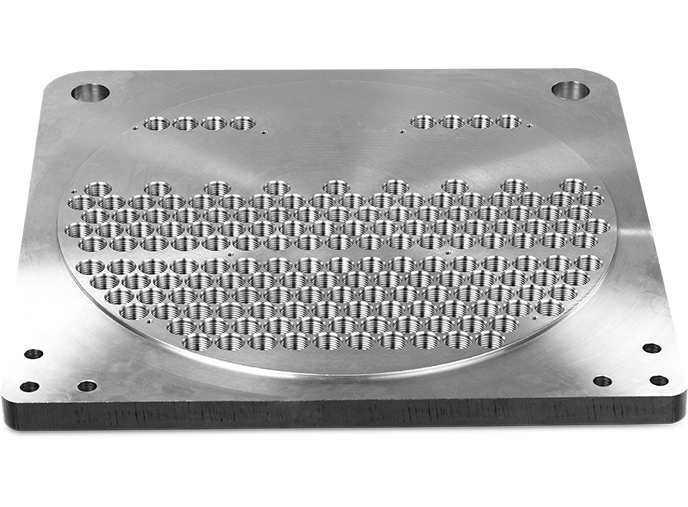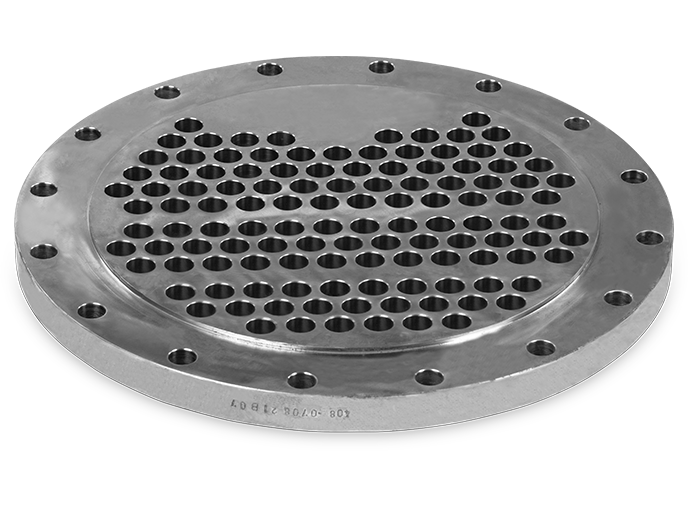 Heat Exchanger Tube Sheet
Our decades of experience in manufacturing superior Tube Sheets allows us to provide the required quality to our clients. We have achieved excellence in milling, turning, hole-making, grooving, and tooling systems to produce Tube Sheets that are ideal for different types of heat exchangers. Our in-house manufacturing facility can process various types of steel, including BQ Grade for precision parts.
Inner groove Tube Sheet for leak-proof refrigerant application
Tube Sheet with round and square shapes to meet customer demands
Grinded surface that meets the High Surface Finish requirement
Manufacturing capability to handle diameter ranges of 200 to 600 mm with thickness of 24 mm to 50 mm thickness
Depending on the application, Cladded SS, super alloy steel or Complete SS tube sheets are manufactured as per customer requirement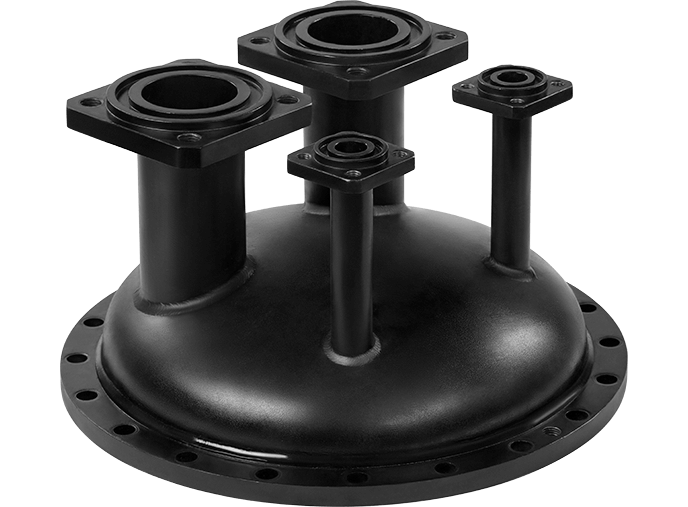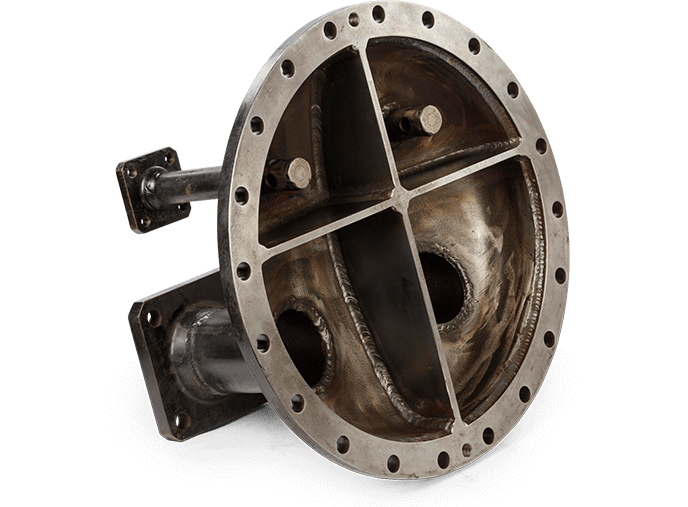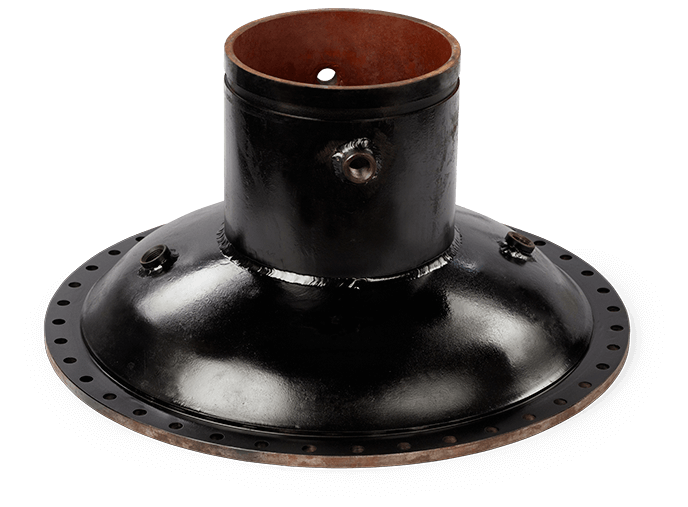 Heat Exchanger Head Covers
At Schilthorn, we manufacture dishends for Head covers according to your demands. The dishends we manufacture comply with your heat transfer requirements and cooling equipment specification. Our products pass extreme reliability which include NDT & Pressure Testing. Our welding process is validated by skilled welders who make sure to bring out zero leakage products. Not only do we recognize the need for equipment packages but we make sure that the products are technologically cost-effective for ultimate customer satisfaction.
Features
Heat Exchanger Head Cover welded assemblies ranging from 6 mm to 18 mm thickness
Flange and Dish end with welding assemblies to Body flange dish end as per specialised customer requirements
Pressure tested weld joints with specialised Jigs / fixtures to ensure reliability of End Covers.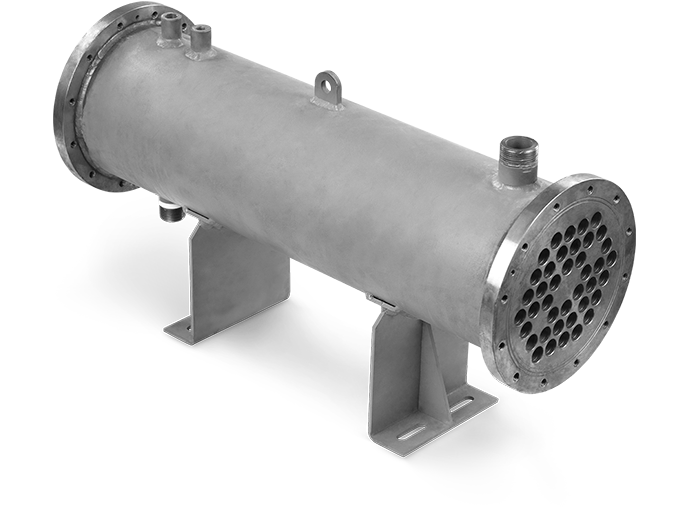 Heat Exchanger Chiller Shell
Schilthorn offers a wide range of Shell for Shell and Tube Heat Exchanger and condensers. Our chiller shells are manufactured using superior technology to endure extreme high pressure and temperature. With the help of advanced machining techniques, we ensure that our chiller shells are leak-proof and ready to offer excellent performance with durability.
Features
We make Chiller Shell right from Fabrication, Bending & Welding as per customer demand.
NDT Testing to ensure Leak Proof Welded Joints upto 400 psi
We can machine a wide range of material with highest precision with respect to GD&T tolerances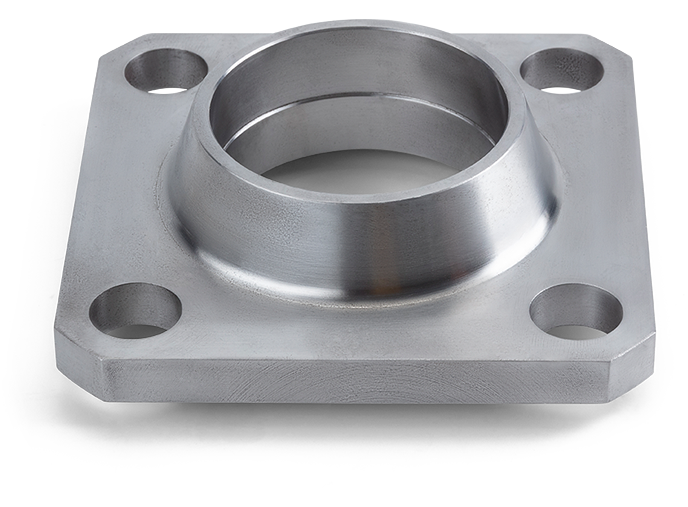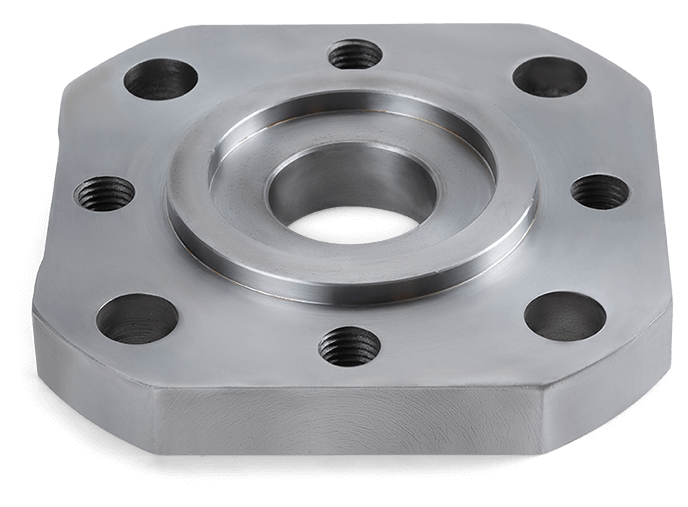 Flanges
Schilthorn can manufacture flanges for high-pressure applications that can endure high-temperature and provide corrosion resistance. We have the capability to manufacture flanges of different shapes and sizes according to the unique specifications provided by our customers. We have experience working with different metals like carbon steel, alloy steel, stainless steel and duplex steel flanges. Schilthorn's manufacturing facility has excellent Forging, Wedding and Precision Machining capacity to cater our customer requirements. Our stringent quality system helps us exceed customer expectations every time.
Features
Flanges made for high temperature and pressure application
Ability to manufacture flanges of different shapes and sizes according to the unique specifications provided by our customers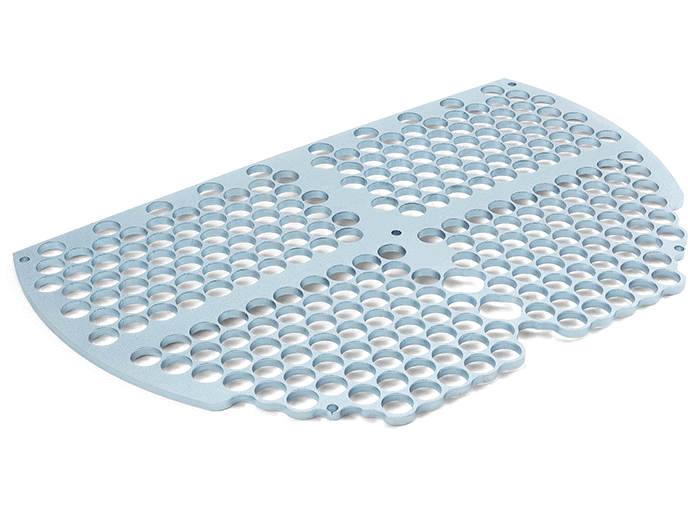 Baffle Plates
Schilthorn Engineering offers the industry's best baffle plates which have superior sealing properties to ensure the flow of fluid within a chiller. We are a prominent manufacturer of Baffle Plates with years of experience in working with a wide range of materials ranging from mild steel, duplex steel to Teflon grades and less utilized material such as Incoloy 625. We can manufacture Baffle Plates based on the needs of our customers for optimum functions.
Features
Customised laser cut, machined Baffles produced with low carbon steel, stainless steel and polypropylene material.
Materials we work with
| Material | Grade |
| --- | --- |
| SS | SS304, SS316, SS316L, SS410 |
| MS | EN1A, EN8, EN9, SAE1010, 2062 |
| Boiler Quality Steel | ASTM A516 Grade 60 |
Refrigeration and HVAC
Cryogenic
Petroleum Oil And Gas Industry
Chemical Processing Plant
Food Processing Plant
Power Plant